引用本文:

田海刚;胡帅;蔓小红;尤立平;宋佩华;唐娟;费良阅;张晓艳;.凉血解毒汤治疗血热型寻常型银屑病临床观察[J].湖南中医药大学学报,2014,34(8):36-38

[点击复制]
本文已被:浏览

3344

次 下载

104

次
凉血解毒汤治疗血热型寻常型银屑病临床观察
田海刚;胡帅;蔓小红;尤立平;宋佩华;唐娟;费良阅;张晓艳;
(北京中医药大学; 解放军159医院; 中日友好医院; 北京回民医院; 芜湖市中医医院)
摘要

:
目的观察凉血解毒汤治疗血热型寻常型银屑病的临床疗效和安全性。方法 30例血热型寻常型银屑病患者,给予口服凉血解毒汤治疗6周,通过观察患者治疗前后受累体表面积(BSA)和病情严重程度指数(PASI)评分以及皮肤病生活质量指数(DLQI)评分进行疗效评定;并且通过检测治疗前后患者血尿常规、肝肾功能、心电图进行安全性评估。结果治疗后患者BSA、PASI评分及DLQI评分均较治疗前明显降低,差异具有统计学意义(P<0.05)。治疗总有效率为93.3%,无明显的不良反应。结论凉血解毒汤治疗血热型寻常型银屑病具有较好疗效,且安全性良好,值得临床推广应用。 更多还原
关键词

: 寻常型银屑病 血热证 凉血解毒汤 临床疗效 安全性
DOI:
基金项目

:

国家自然科学基金面上项目(81171502)
Clinical Observation of Liangxue Jiedu Decoction Therapy for Psoriasis Vulgaris of Blood-Heat Syndrome
TIAN Haigang;HU Shuai;MAN Xiaohong;YOU Liping;SONG Peihua;TANG Juan;FEI Liangyue;ZHANG Xiaoyan
(Beijing University of Chinese Medicine;The People's Liberation Army159 Hospital;China-Japan Friendship Hospital;Huimin Hospital;Wuhu Hospital of Chinese Medicine)
Abstract

:
(Abstract) Objective To evaluate the clinical effect and safety of cooling blood and removing toxin decoction (Liangxue Jiedu decoction) in the treatment of psoriasis vulgaris of blood-heat type. Methods 30 cases of patients with psoriasis vulgaris of blood-heat type were enrolled from dermatological outpatients of China-Japan friendship hospital, the affected body surface area (BSA) as well as psoriasis area and severity index (PASI) score and dermatology life quality index (DLQI) score were observed and recorded before and after a subsequent 6 weeks of Liangxue Jiedu decoction therapy. The efficacy and safety was respectively assessed by BSA, PASI and DLQI score as well as by routine urine, blood examinations, electrocardiogram, and the tests for the liver and kidney functions before and after the treatment. Results BSA and PASI score as well as DLQI score were declined after treatment compared with before treatment, a statistically difference was found (P<0.05). The total effective rate of Liangxue Jiedu decoction treatment was 93.3%,and no obvious adverse reaction was found. Conclusion Liangxue Jiedu decoction is a safe and effective prescription, which is worthy of further popularization and application in the treatment of psoriasis vulgaris of blood-heat type.
Key words

: psoriasis vulgaris blood-heat type Liangxue Jiedu decoction efficacy safety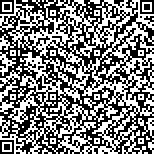 二维码(扫一下试试看!)
微信关注二维码